Underwear from Hong Kong-based brand Tight Tams.
There isn't much choice for something different when it comes to men's swimwear, with options usually on the safe side and coming mostly in conservative colours like navy blue and black. But a lot of gay men are looking for something more daring or colourful. Luckily for them, there are now some designers who are filling this niche market with panache.
Hongkonger Arthur Tam Ho-yim recently launched his swimwear brand Tight Tams, which offers low-hung swimwear featuring rustic Chinese Dongbei flower print – brilliant pink and red peonies – with colourful phoenixes flying against a red, green, blue or black background.You have to be very confident to pull this look off."I wanted to make swimwear and I didn't see much choice for men's swimwear," explains Tam, 34. "It's either streamlined solid colours or fit, or technical fabric. There isn't much in terms of patterns. A print is usually worn by women and I'm making them gay-accessible."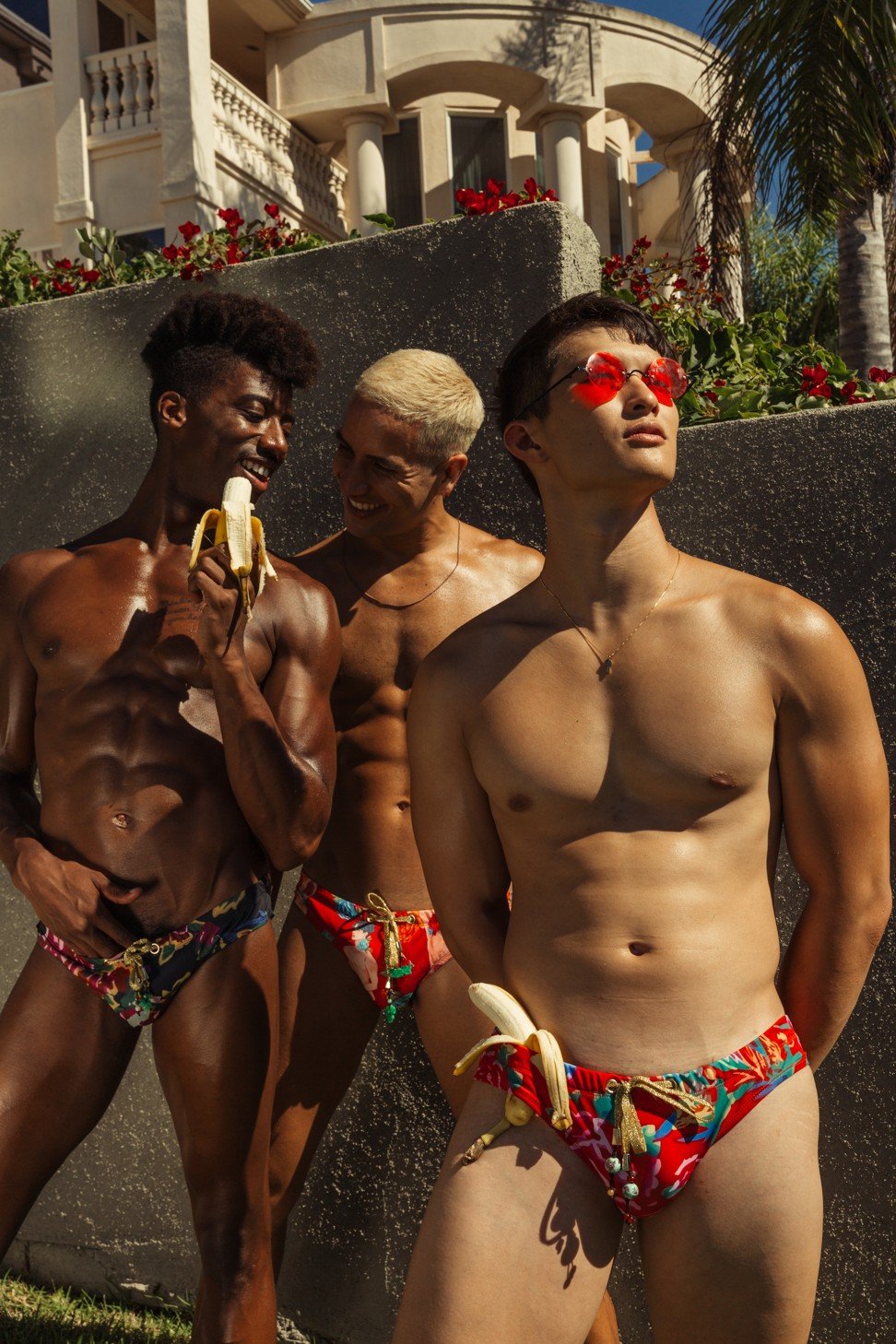 Tam has always liked the Dongbei flower print, describing it as an "auntie print" that he wanted to turn on its head and make for men. He didn't know how to manufacture clothes and turned to local fashion designers he met through working for lifestyle publications like Time Out Hong Kong and Dazed and Confused based in the UK, who helped him find a swimwear manufacturerThe process took two years, US$12,000 and a lot of trial and error to produce a few hundred swimwear pieces."Most swimwear companies get existing fabric but no one had made this kind of fabric [with a colourful Chinese print] for swimwear. We had to make the original fabric and it took a few tries. We had to make it symmetrical on the butt," he says with a laugh.For an extra Chinese touch, Tam strung animal zodiac pieces made of jade at the end of the drawstring.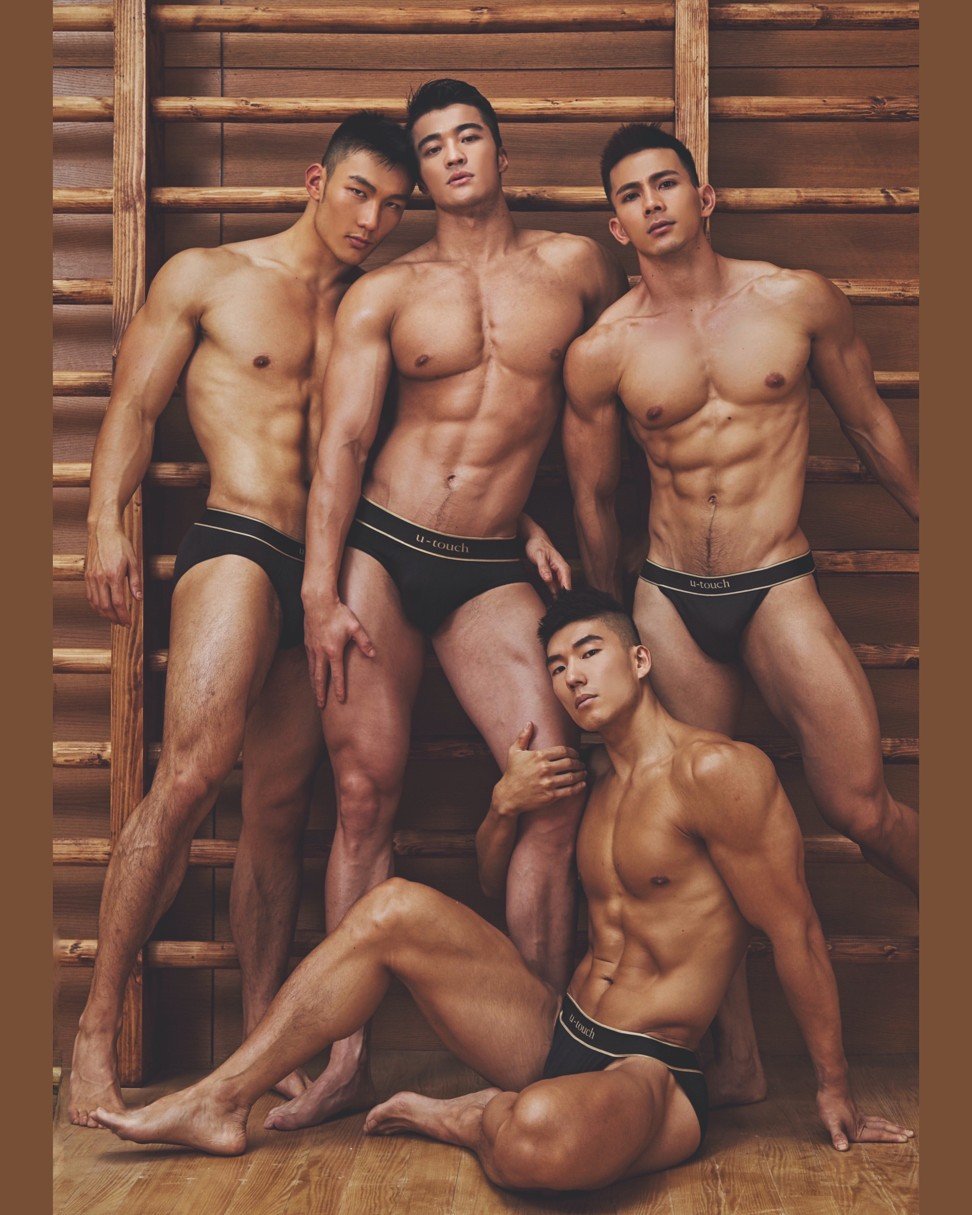 Underwear campaign by China-based U-Touch, starring co-founder Edison Fan (second from left).He calls his line "queer anime dreamboy fantasy swimwear" and sells items for US$80 a pair online. So far Tight Tams has found customers in New York, Brazil, Australia, Taipei, Shanghai, Hong Kong, Los Angeles and San Francisco."People enjoy the print and customers have asked me to make other things like thongs, showing off that unabashed male sexuality," Tam says, adding he is also looking into making bigger sizes.Tam specifically chose male models of colour in marketing Tight Tams, as he found most swimwear shoots, even from Asia-based swimwear brands, use white models."It's very Eurocentric," he says. "The images are all about tanning, being outdoors. Only recently in Asia have they started to head to the beach and wear swimwear."Over in China, Edison Fan Ye, 34, got into the business of designing men's sportswear and underwear by leveraging his popularity as an influencer. Having amassed over 200,000 followers on Weibo – China's Twitter-like social media platform – and starring in some reality shows, Fan was approached by a Chinese company in 2016 to design menswear."I thought there was too much competition so I convinced them to do sportswear. We started OMG, which stands for On My Game," Fan says in a phone interview. The brand was launched a few months later featuring items ranging from tank tops and T-shirts to joggers and hoodies.OMG did better than expected and two years later Fan thought of expanding into underwear, which they called U-Touch and launched in July last year."The name [U-Touch] fits. It's quite intimate and inviting, what underwear is about," Fan says of the brand that features images of super buff Chinese men in bikini briefs and trunks.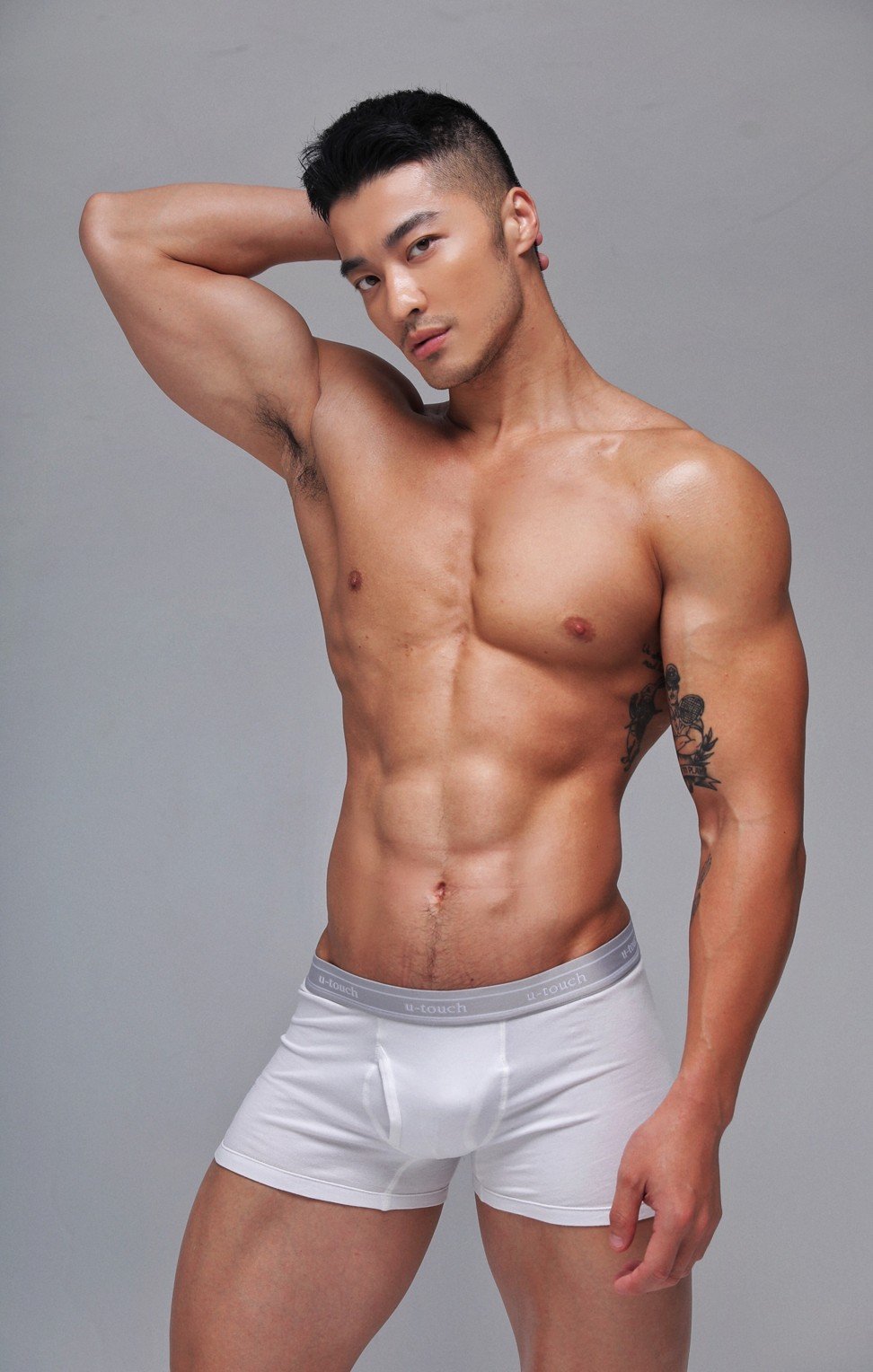 U-Touch co-founder Edison Fan, starring in a campaign for the brand.Fan observes that the underwear business can be very competitive, and U-Touch's strength is more about aesthetics, not price."Niche hasn't been done well and underwear brands don't cater to gay men in a classy way. On [Chinese online shopping platforms] Taobao or Tmall, it's tacky, very loud, not something I would wear," Fan says. "Gay men have the drive to live comfortably and have a nice lifestyle. We can do something nice, chic and classy, not tacky."U-Touch's pack of three basic briefs sells for 89 yuan (US$13), and then there's the "Oscar series" that are more luxurious. The line also includes jockstraps and even leatherwear. Ninety-five per cent of sales are in China, mostly in Beijing, Shanghai and Guangzhou. Fan says sales overseas are restricted because customers need to buy at least US$100 for free shipping.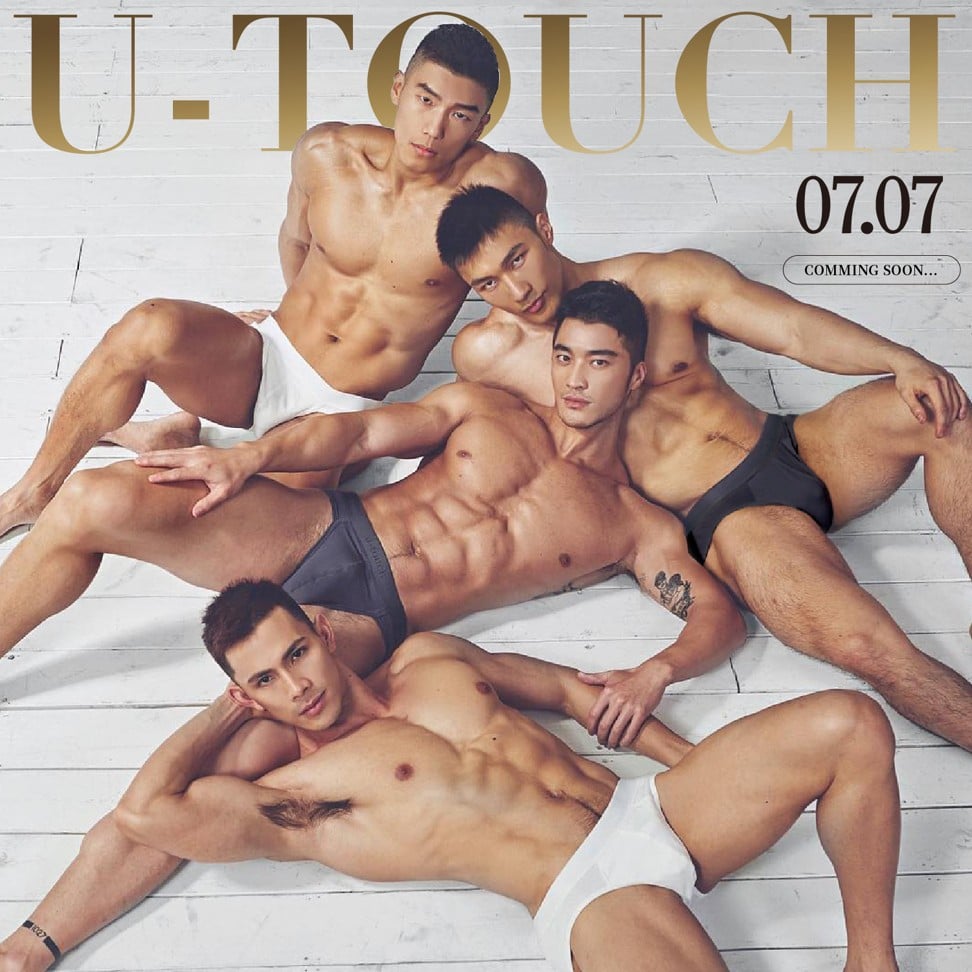 U-Touch underwear campaign, starring co-founder Edison Fan (third from top).
While online shopping is the norm in China, U-Touch has overseas distributors carrying its products in Thailand, Malaysia, Singapore, Myanmar, Vietnam and Japan.The images of U-Touch's fashion shoots are certainly eye-catching. Fan not only directs them, but also models the racy underwear too. He insists the shoots are done in a tasteful way.To keep customers interested, U-Touch has a new collection every six weeks."It's men's underwear. There's only so much you can do, but you also want to make it attention-grabbing. But at the end of the day people buy the basic ones. The most popular are black, white and grey briefs," Fan says.
News