Blurring the lines between masculine and feminine, the style icon and fashion photographer assures the world that how they present themselves "does not have to fit in a box."
Not only is BJ Pascual one of the most celebrated and sought-after fashion and portrait photographers in the Philippines, he has also garnered international acclaim, having lensed world-renowned stars the likes of Coco Rocha, Noah Centineo, Elsa Hosk, and Troye Sivan. With over 300 magazine covers to his name, including ones where he found himself in front of the camera, he is a fixture in the fashion world, for sure.
But it's not just his sharp eye and his distinct, luxe style that captivates audiences. His fierce advocacy for the LGBTQ+ community, and his contribution as an empowering role model for young gay Filipinos, have cemented BJ as one of the Philippines' leading tastemakers, as well as one of its essential changemakers.
BJ's fashion principles and political views are two facets of his life that, among other influences, inform one another. On one hand, his style is a medium to communicate his feelings, preferences, and character—meaning it is very personal. On the other hand, as a gay man in the Philippines, a country in which the LGBTQ+ community currently does not enjoy the same rights as the heteronormative majority, being unapologetic about expressing the personal—through words, action, and fashion—becomes a bold political stance.
As such, whether he is in full glam, a tailored suit, or something in between, BJ advocates for the freedom to be one's full self. "I want people to hear a strong and proud expression of my gender and who I am as a human being," he says about his personal style. Adding, "I would like younger people to see that the way they present themselves does not have to fit in a box. One day you can be as effeminate as you want, the next you can be a little masculine. You can even be both, and there's nothing wrong with that."
Getting his style inspiration from David Bowie, Robert Mapplethorpe, David Byrne, Ludovic de Saint Sernin, and Prince, it's no surprise that BJ enjoys blurring the boundaries of gender through his fashion choices. At the moment, these choices include "silk blouses, tailored jackets, high waisted trousers, jumpsuits, and lots of high-heeled boots," as well as his quarantine uniform of "tank tops [and] loose pants." But, he warns, this could all change. "My style is always evolving, so who knows what I'll be wearing next year."
Still, a couple things remain consistent throughout all his style evolutions. One is an appreciation for the artistry that goes into fashion, citing as inspiration such inventive designers as Demna Gvasalia for Balenciaga and (formerly) Vetements, Kim Jones for Dior, and emerging Asian designers Kozaburo and Filipino Carl Jan Cruz.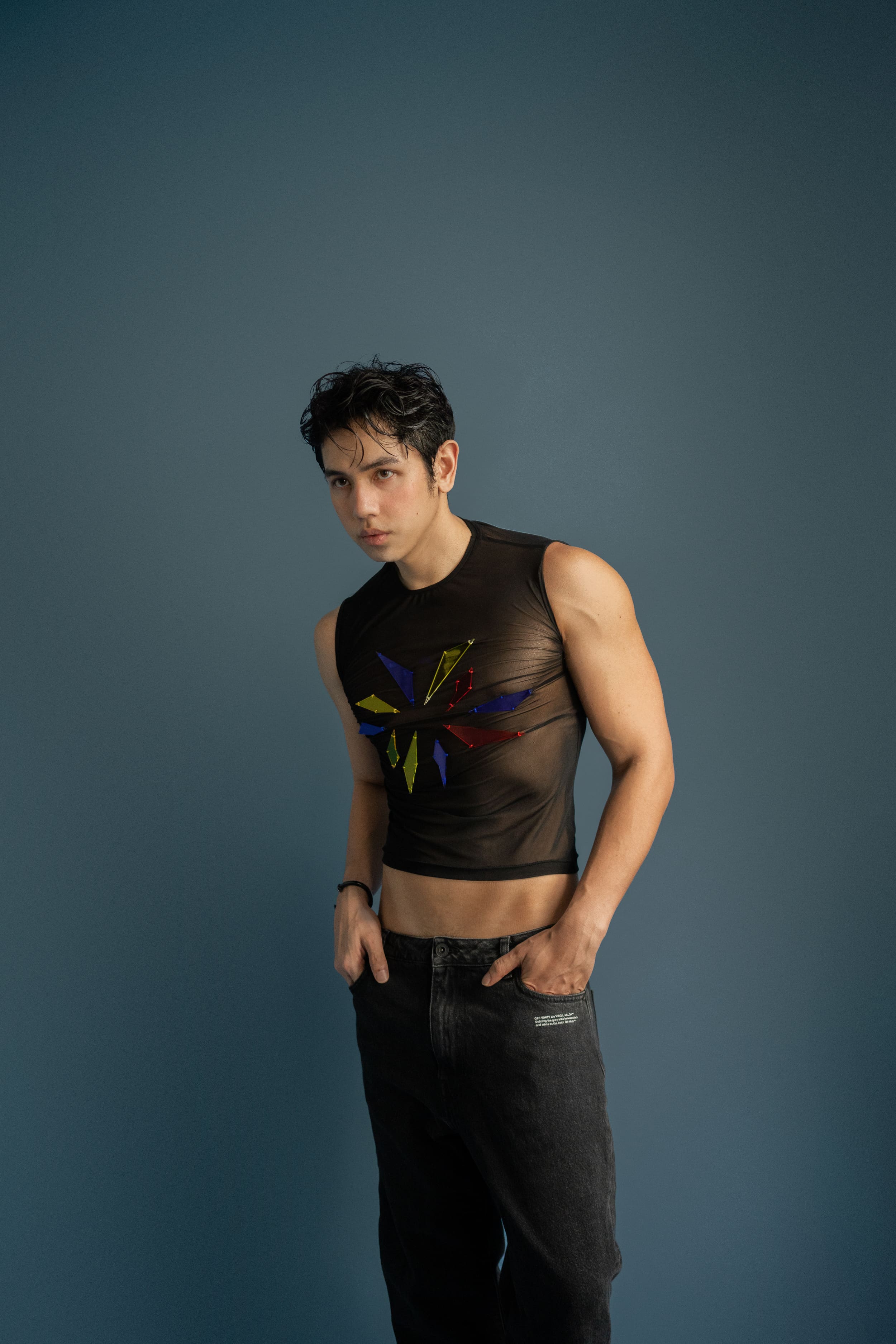 Another is how he uses fashion as a statement of pride. Having a bit of residual timidity from growing up "really, really shy," BJ finds that "wearing something that makes me feel confident helps me connect with people." That said, he is quick to contextualize his experience of personal pride in the greater political milieu, bringing attention to how the Pride movement is rooted in "a protest for equality, led by Marsha P. Johnson, an African-American trans woman."
While he acknowledges the many struggles for basic human rights today, including what is happening "with the global pandemic, #BlackLivesMatter, Hong Kong's stand against the CCP, and even.our own [country's] highly controversial Anti-Terrorism Bill," BJ enjoins the public to remember that "equality is also a basic human right that [the LGBTQ+] are still fighting for, especially in the Philippines."
For BJ, being unapologetic in his fashion goes hand in hand with being unapologetic about voicing the community's needs. Yes, his gender-bending style is a strong statement in and of itself. But also, "The SOGIE Equality Bill has been languishing in congress and in the senate for the past 22 years," he says, "and it's important to not forget about that."
News